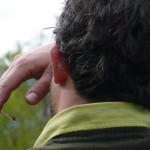 We're planning on giving away a number of the new There Is No Sin CDs when they're released in the next few months.
Want one? Write to Margaret at margaret@cliprecords.com and enter your name. We can't guarantee a winner, but we can promise that we'll have other free promotions coming soon.
Oh and don't forget to tell her how awesome she is. Bribery is totally acceptable.
This contest is going to expire on June 1, 2009 but we're not horologists. Thank you!