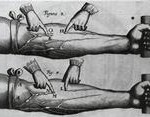 There will be two brand new tracks going up on There Is No Sin in My Body's MySpace page next week. Possibly on the band site.
We'll look forward to hosting some MP3s here too soon.
If you'd like to receive email updates on the CD as well as a ridiculous offer on the special edition retail CD, join our mailing list.