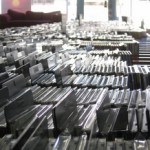 Our online store for direct media and merchandise is ready to go. Bad news is that we're waiting on the There Is No Sin in My Body CD, which will be out early June.
The pressing of the CD was delayed because of artwork issues with the printing. We chose to go with a newer CD format. It features larger pages and little plastic packaging, so it'll be unique and fun to look at. Like a mini coffee table book.
Of course, we'll have  iTunes, Amazon, eMusic and Napster ready to go for the release as well.