We're giving away 10 CDs — free includes mailing! All you have to do is send There Is No Sin a tweet saying you want one! If you don't already follow the band on Twitter, you'll need to join obviously and we're sorry about that.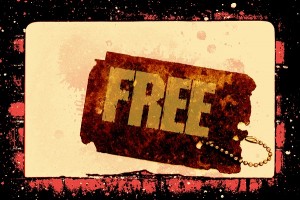 Next week, we'll ship out the CDs.
Some quick rules:
– Don't send shipping info via Twitter. We'll contact you via private message and we also won't use your information for any purpose other than sending the CD.
– The contest is based on the time of the tweets. In the event that we have simultaneous tweets, we'll do what we can. But it's totally at our discretion. We're weird like that. Sorry. And international shipping is fine.
Thanks and good luck!