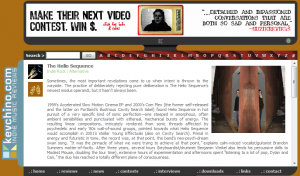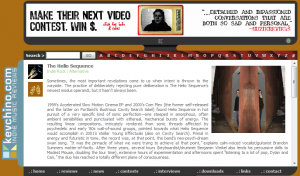 The ad for our upcoming There Is No Sin promotion is up at the interesting indie site KevChino.com.
If you're looking for some new music, it's one of the best sites out there. As a long-time player in the online indie scene, they've amassed quite a library of news and reviews.
Our ad will run through the end of October. We'll also have updates on the new disc from There Is No Sin in the next few weeks.