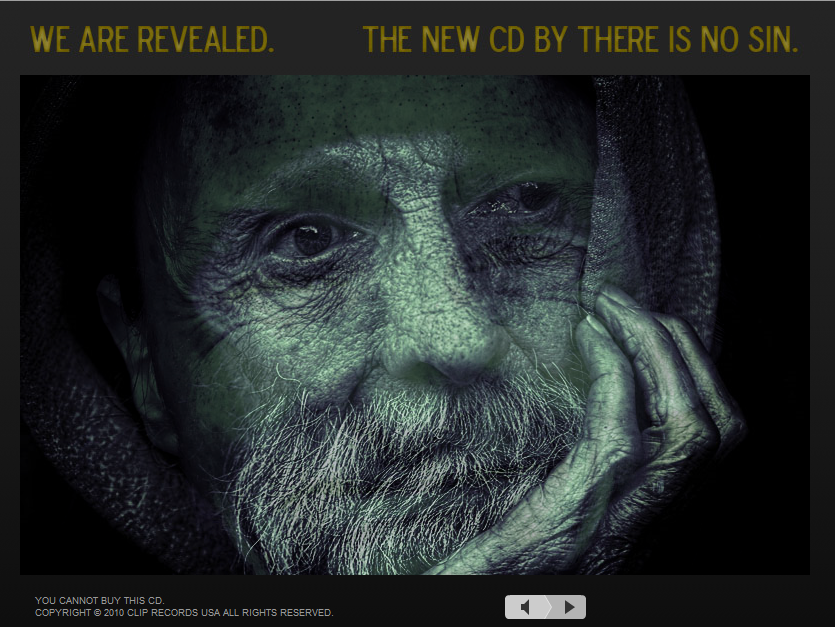 We're celebrating the New Year by unveiling the official site for the upcoming There Is No Sin CD "We Are Revealed."
The featured song is called "Untitled." It's the third track off the upcoming disc. It features some of the saddest lyrics we've heard off (the lines Troy sings during the bridge).
The photos? They're the work of Leroy Skalstad, a Milwaukee photographer who has captured the lives of countless homeless people on film. Leroy is a member of Help-Portait, a non-profit with an interesting goal: get photographs to those in need. For more information, click here.