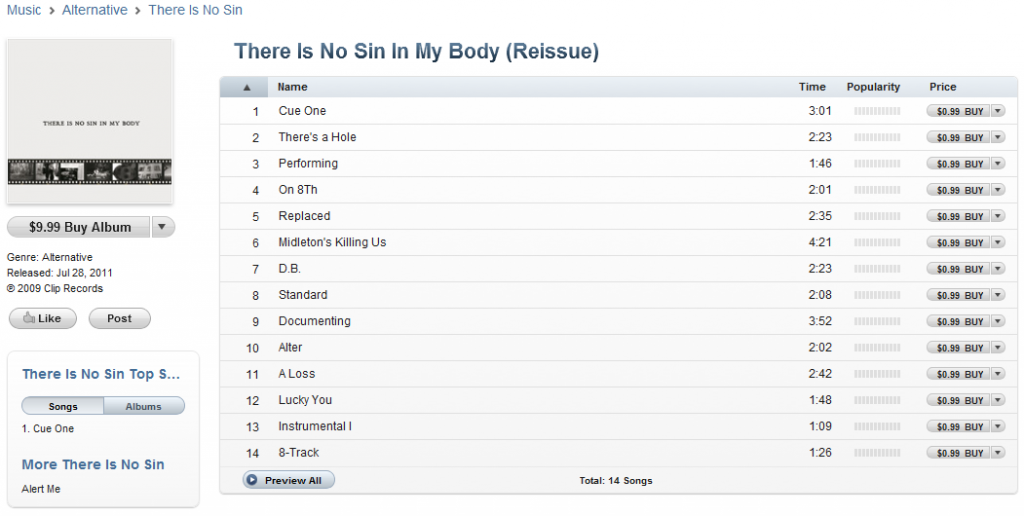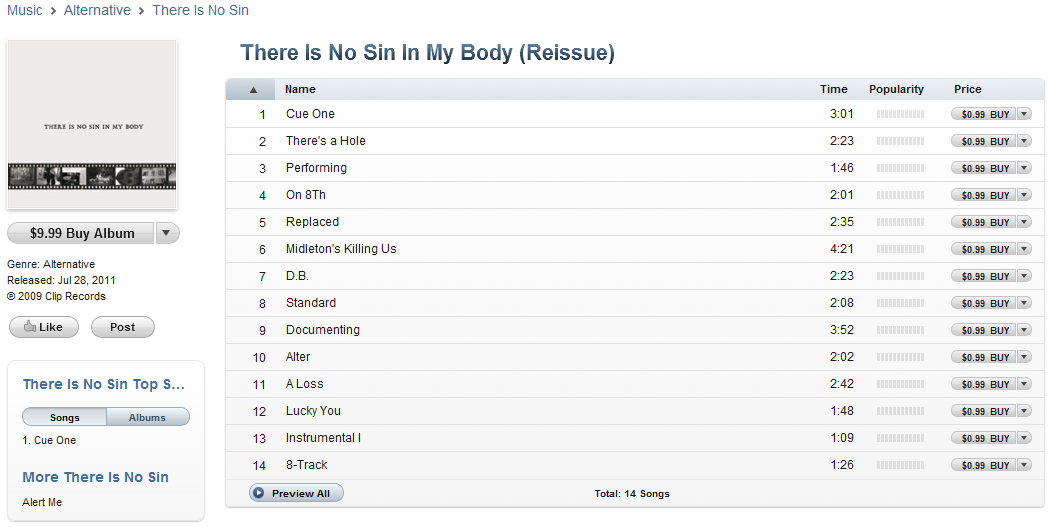 It's back!
We  remastered, retracked and reeverythinged the 2009 release by There Is No Sin.
We needed to take down this the record in June to fix some issues with distribution and titling. As soon as we did, the messages started coming, "hey, is the first CD in iTunes?"
Keep in mind that if you buy the digital release, you can get original full color booklet that came with the CD in PDF form. Just drop us an email using the form below and we'll email a copy of it to you!